Yes, we are. Because...
We're a Google Premier Partner

A Hubspot Gold Certified Agency Partner

We have over 35 years' industry experience
Three big reasons to partner with bandv...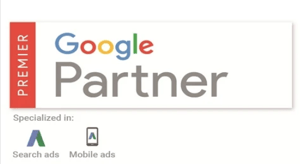 As a Google Premier Partner growth agency we are part of the leading group of Google's agency partners and officially recognised for our digital/inbound skills that ensure we help you achieve your growth goals.
We have met the required criteria to "demonstrate Google Ads skills and expertise, met Google ad spending requirements, delivered company, agency and client revenue growth, and sustained and grown [our] client base."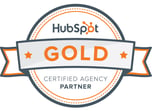 As a HubSpot Gold Certified Agency Partner we are officially recognised for "bringing the inbound message to the most clients and executing inbound marketing services to the highest standards"—as Callum Hutchinson, Projects Director at Spectrum Workplace, verifies...
"Being new to the inbound methodology and HubSpot we required support and guidance. The guys at bandv were great, giving us a true understanding of this new way of working and the technology involved. As a company with no legacy in marketing through social media we had a bit of a task on our hands but within days we were seeing positive results. As a result of implementing the inbound methodology, championed by Ross and the team, we are now seeing our website traffic grow month on month, continual growth in our social reach and most importantly a steady stream of leads that we can directly attribute to the help bandv gave us as a business. finally I like to add that I would have no delay in recommending the guys to anyone who is looking for a new target-driven approach to their marketing that shows real quantifiable results."
With 35 years' experience of surfing the country's economic surges and slumps, and embracing digital marketing and its constant changes—we survive, succeed and exceed.
Enough said? We think so.
Why not contact us for a FREE consultation? Knowing we are cutting-edge, certificated, time-served professionals is all the proof you need that bandv works. Let us demonstrate what we can achieve for you...