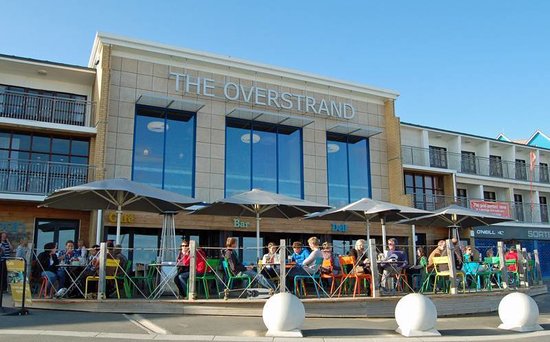 The date is now set for the next Solent HUG, due to take place on Wednesday 14th March at The Overstrand café, part of the Urban Reef venue in Bournemouth.
Each Solent HUG (HubSpot User Group) aims to bring marketers, sales professionals, business owners, HubSpot users and inbound enthusiasts together in a friendly and relaxed atmosphere.
Held in partnership with Lexis Click marketing agency, this will be our 6th Solent HUG meeting. Each HUG is dedicated to educating and inspiring delegates, as well as sharing knowledge about best practice in the areas of inbound marketing and sales.
HUG events are always hugely popular and offer attendees the chance to find out how to grow their inbound network in a friendly and informal setting. Simply turn up for the morning's event (09:30-11:30am), relax with a tea or coffee and get talking and grow your network.
After a
brief introduction to the HUG by Lexis Click's Stephen Bavister and our MD Ross Breckenridge, HubSpot's Inbound Marketing & Business Strategies Coach Sam Hirbod will be giving a talk on the future of content and how we will work with content going forwards.
Winner of the HubSpot's Services award, HubSpot expert Sam will be tackling this idea by exploring current trends and advising how we can begin to prepare for the future of content. Responsible for the development of 100 agencies across Europe, what Sam doesn't know about inbound marketing, business consulting and account management isn't worth knowing!
The HUG will conclude with an open discussion, giving delegates the chance to share their own experiences and listen to any successes or lessons learned by peers. This is the ideal opportunity to take away advice from peers that you can apply to help your own business grow.